Leverage the power
of automation
Campaign Management is traditionally a manual, time consuming and error prone process. With Adalyser, just add your delivery targets and away you go. Your campaign will be monitored nightly against targets and your campaign management report sent to your inbox daily.
Hundreds of companies we're helping think outside the box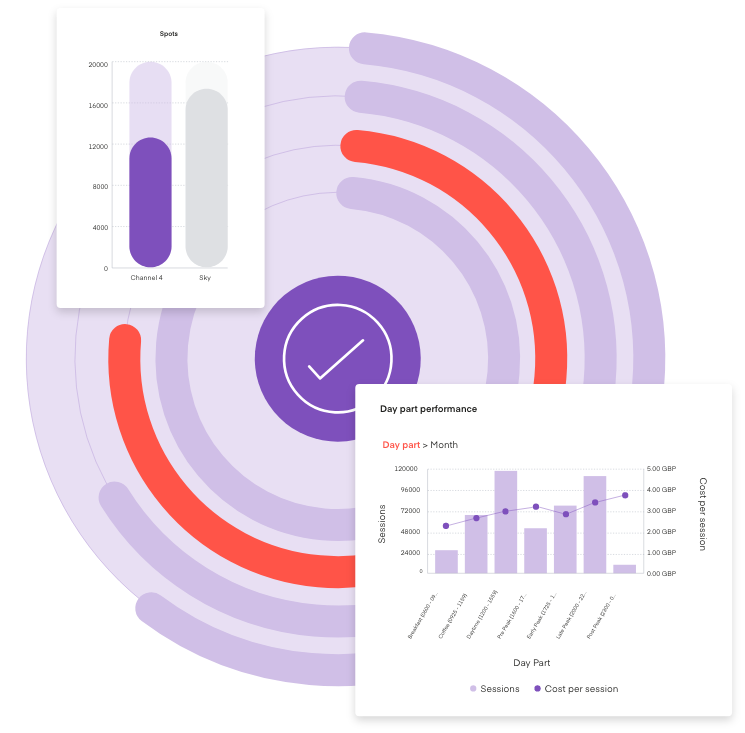 Delivery tasks
Tasks support spend or TVR delivery targets for any BARB audience on any channel, channel group, programme or period.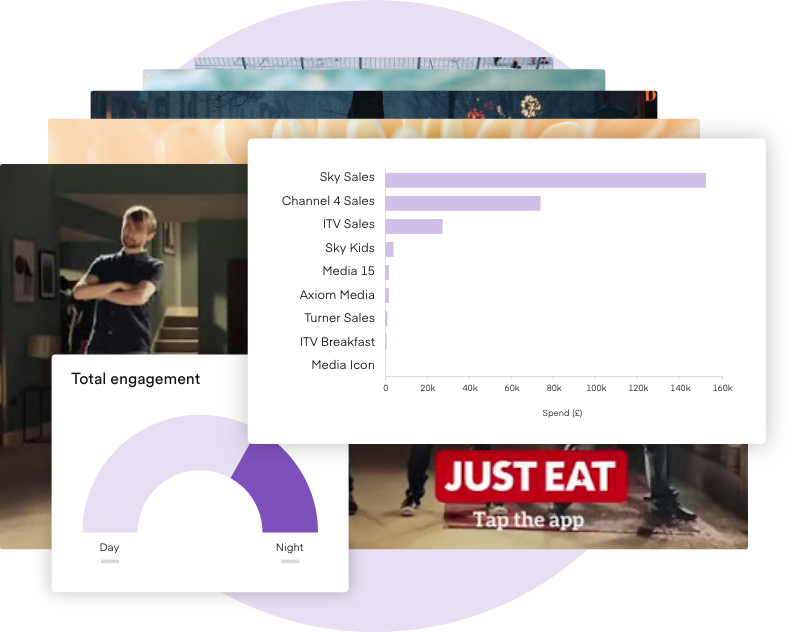 Fire and forget
Once your campaign management tasks have been configured and scheduled that's it. Your campaign will be continously monitored against your contracted delivery targets and reports made available online and in your inbox.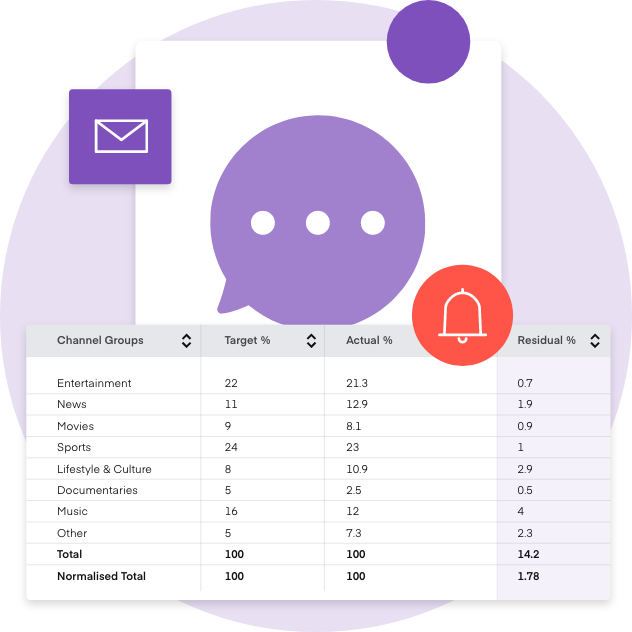 Alarm integration
Don't wait for the end of your campaign to identify under delivery. If during monitoring campaign management detects a delivery issue Adalyser Alarms will notify you immediately.
Plan, test and optimise your campaigns on the go
Let us do the heavy lifting
Adalyser Campaign Management lets you focus on what you do best, analysis and optimisation. Let Adalyser do the mundane data collection, formatting and reporting.
Get started with
Adalyser
Arrange a free demonstration and see what Adalyser can do for you.
"Adalyser offers many valuable insights that we use to deliver on client objectives." - Rocket Media NZ
Resources
A global brand with a success story that spans the world. Our TV platform has been helping some of the biggest names in media to research, plan and implement their TV campaigns. We have all the resources you need to get on TV.